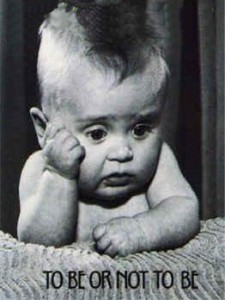 ERP can be a scary concept. But it can be a pretty cool one too. With a huge and ever increasing number of transactions, SMEs face a daily struggle to collect, manage, report and interpret data from across their business: sales, marketing, production, distribution, customer support, administration….…
You wouldn't know it looking from the outside, but the reality is that most businesses maintain their data in a form of organised chaos. Typically this is across some combination of differing IT systems and task specific software: spreadsheets, accounting software, inventory management, production scheduling, project management, etc.
ERP brings all these under the one umbrella and provides a powerful and integrated tool that allows you to manage every aspect of your business. It provides timely and accurate information, eliminates unnecessary steps and duplication, and helps reorganise business processes to extract efficiencies and value to your business.
Top 10 benefits of an ERP system:
Integration: an ERP system integrates every aspect of your business by allowing internal and external information to flow seamlessly between all commercial functions of your business. Internally, this might be planning, inventory/materials management, supply chain, production, finance, administration, HR, etc. Externally, this might be direct integration with your suppliers to improve the supply chain, or direct integration with customers to drive sales, marketing, customer support, or ecommerce offerings.
Data Quality: by improving the underlying processes, removing duplication and reducing human error, ERP helps safeguard the integrity of your data.
Reporting and Business Analytics: The provision of high-quality data allows for real-time, accurate and relevant reporting and analysis. Most good ERP systems have built-in Business Intelligence (BI) tools or easily integrate with third party systems. ERP allows managers to easily identify and address financial and process bottlenecks, assess processes and operational efficiencies, and better evaluate the effectiveness of technical, marketing or strategic initiatives. Powerful information makes for powerful decisions.
Accountability: ERP provides visibility and powerful insights throughout your business. Managers can identify problem areas, departments or even people, easily, quickly and objectively. They can see not only where a problem or bottleneck exists, but what the problem is, how it go there, and who is responsible for it.
Scalability:A good ERP system allows you to add new functionality, processes, warehouses, departments or entire systems easily and with minimal expense. It will free up employees to focus on the task at hand rather than on managing data from disparate systems.
Supply Chain:

Procurement: automated, integrated processes within the ERP system make the procurement process streamlined and more responsive. They help reduce fraud and make it easier for businesses to capitalise on supplier discounts and other bulk or time based savings opportunities.
Inventory Management: ERP help you track and manage your entire inventory across multiple warehouses and locations – even countries – ultimately reducing your required inventory levels and obsolete stock. You can track serial numbers, batches, expiration dates, warranties, etc.

Comprehensive Forecasting: integrated processes take into consideration multiple areas of your business simultaneously, and in real-time – current production, current inventory levels, lead times, planned production, WIP, sales, etc – making for more accurate sales and production forecasts.
Finance & Administration: In addition to the obvious benefits of less time spent on routine administrative tasks, ERP allows for the implementation of company-wide policies that inevitably result in a reduction in errors, reshipping, refunds, etc, further reducing cost. Moreover, given all aspects of the business are integrated, your CFO can easily navigate through financial data in real-time.
Production: ERP helps streamline the production process ultimately reducing time required to make, sell and deliver products. This improves customer service, lets you invoice your customers earlier, and reduces the value of WIP and stock on hand or stock in transit.
Customer Service: ERP enhances customer service and support by providing staff and managers with accurate and relevant information in real time. Customer queries on sales, production, deliveries, repairs, stock movements, etc., can be handled quickly, easily and accurately. This not only reduces time spent by employees addressing the issue, but demonstrably improves customer satisfaction.
All of these and many others lead to a lower cost of operation and therefore increase in your bottom line, improved information flow and opportunities for sales, and ultimately, a competitive advantage and increased value of your business.
In the end, to ERP or not to ERP, shouldn't even be a question!